We are your pressure washing and house soft washing specialist
When you look at your home, do you see staining, dirt, mildew, algae, pollen, spider webs, or mold?
There's a certain sense of pride and satisfaction when you see your home freshly cleaned.
Our team uses soft washing to completely remove any buildup that doesn't belong on your siding or brick.
Benefits of soft washing:
Extended life on your siding
Increased curb appeal
Removal of harmful allergens and mold
Your home will look years younger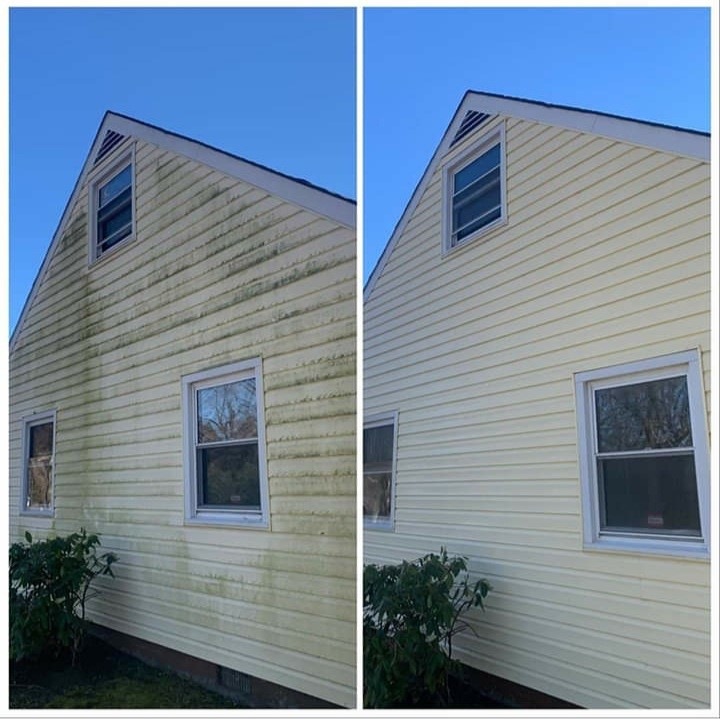 We use the soft wash process that has been used for nearly twenty years and has been proven to be safe and effective for cleaning house, roofs, and store fronts. Soft washing uses low pressure jettison of water combined with effective specialized cleaning solutions that remove staining, dirt, mildew, and algae.